Attending this year's MIPIM conference in Cannes, Shoosmiths' team will be discussing the market, sharing their expertise and offering guidance and insight on how to make a success of UK real estate in 2023.
Our 2023 team is set out below and comprises lawyers with a wealth of experience around issues such as (to name a few):
Building safety
The commercial real estate market (office, industrials, retail, mixed-use, alternatives)
Navigating the planning system
The rented residential market (BTR, PBSA, later living)
Real estate finance
Public/private partnering
Avoiding contentious situations
Urban regeneration
If you are out in Cannes and would like to meet up with our below team for an informal chat, please do get in touch. If you are in doubt as to who to contact, please email [email protected].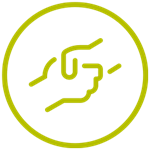 EG partnership
We are again partnering with Estates Gazette on its MIPIM 2023 programme and supporting the launch of the EG UK Investor Guide.
We will be appearing on EG's panel discussion to explore the themes raised in this year's Investor Guide, including offering insight into how to make public / private partnerships work.
The event will be taking place at EG's pavilion on Wednesday 15 March 2023 at 1pm.
We hope to see you there.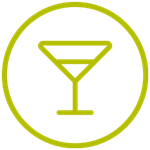 Drinks reception
Shoosmiths will be hosting a drinks reception on Wednesday 15 March 2023 between 3-5pm at the following venue:
L'Experiénce Bar
14 Rue Bivouac Napoléon, 06400 Cannes
France
Registration in advance will be essential. If you would like to attend, please get in touch by clicking below.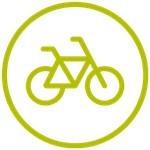 Cycle to MIPIM 2023
One of our MIPIM 2023 team, Ellis Gardner-Browne, will be undertaking the daunting challenge of cycling to Cannes for this year's conference, as part of the Knight Frank Cycle to MIPIM 2023 event.
The ride is being organised by Club Peloton and Ellis and his fellow riders will take part in a seven day relay from London to Cannes, with riders completing at least 840km over the seven days.
The ride will raise money for projects transforming young lives.
Please click here to support Ellis in his fundraising efforts for what is a great cause.
Message from our head of real estate
Speaking on the law firm's attendance, Kirsten Hewson, partner and head of real estate at Shoosmiths, said:
"Shoosmiths' real estate division is working on some of the most ambitious investment and development projects across the UK. Our experience spans all elements of real estate investment and finance, construction, planning, large scale regeneration, as well as residential and commercial schemes.
"The real estate landscape is rapidly changing. There is an array of opportunities and challenges arising for the industry as we evolve our use of real estate, as well as adapt to the heightened need to protect our planet and form a shared responsibility to hit net zero targets.
"Our team will be sharing their market insight at MIPIM and look forward to connecting with existing and new friends from the global real estate community. Please do get in touch."