A book of hope for the change that lies ahead
For years, as lawyers at Shoosmiths, we've been dealing with change and scanning the horizon for ourselves and for our clients too. And we've learnt a lot.
But we know that much more can be done. The result? David Jackson, Tony Randle and Paul Caddy have brought together our hard-won insights into one practical book: Legal Practice in the Digital Age.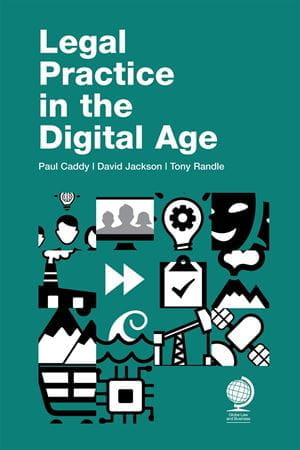 The book shows lawyers how to embrace change, from taking a people-centric approach to technology and innovation, to entrenching forward-thinking new mindsets into their business' DNA. And much more besides.
Legal Practice in the Digital Age is filled with insightful case studies and practical tips to give lawyers the edge they need and make the changes necessary for future success.
The book shows you how to:
Thrive on Change: embrace change, don't fight it. Change isn't the exception to the rule, it is the rule. And change itself is changing: its pace, complexity and magnitude
Embrace AI: invest in artificial intelligence (AI). If you don't, your competitors probably will
Use your data: start using the piles of unused data you sit on: you'll need this to power your AI
Remember your people: prioritise people and tech; not people or tech. Tech is here to serve you, not for you to serve it
Develop your EQ: develop your 'soft skills': IQ will remain important, but emotional intelligence (EQ) will come increasingly to the fore in the 'value add' of what you do
'Surf the tech': people will need help to 'surf' the waves of tech that are coming their way—just like how we all learnt to surf the net
Learn from your mistakes: fail fast, learn from it, iterate and move on. In a time of accelerated change, you can't afford to procrastinate
Transform your culture: change your mindset. You probably can do tech. And if you can't, at the very least learn about the power of what it can do
Understand the gap between tech and the law: understand 'future law'. Tech is moving so rapidly, the law often can't keep up. Are you ready for a world with no law (when the law hasn't caught up) and more law (when it has)?
Enjoy yourself: there's probably never been a more exciting time to be in business. While there will always be a time to be serious, have some fun too. Life's too short!
If you like what you see, click here to buy a copy and take you and your business to the next level. For lawyers and legal businesses hoping to thrive in the digital age, it is essential reading.