The working world is changing and nobody knows how it will look next week, let alone in a few months. Currently in her second seat in family law, Victoria explains what it has been like for her as a trainee solicitor during these turbulent times.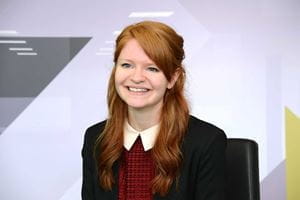 Victoria Potts, trainee solicitor
I was only two days into the second seat of my training contract before I started working from home due to the coronavirus, and I was on only the second week of the seat when the country went into lockdown. I think it is safe to say that my experience in this seat will be unlike any other I will have. So, what's so different about being a trainee solicitor during coronavirus?
One of the biggest changes is working from home as standard. Law firms have gone from open planned offices to home based working in a matter of weeks and, in some instances, days. Whereas just a few weeks ago, commuters would have piled onto trains and buses to get to work, now we roll out of bed into the dining room chair and switch on our laptops. Interactions with my colleagues now happen via telephone calls or video conferencing, rather than over a coffee in the office kitchen.
I've found that this has had its benefits; because offices have been disbanded in the current climate, work and teams no longer seem to be regionally distinguished. It has enabled me to get to know more people in my team beyond my 'home' office in Birmingham. Each week, the national family team hold a 'Show and Tell' WebEx call where each person presents something they're proud of, something that has a funny story or something that is simply just interesting! Then we vote on our favourite, with the winner receiving a little prize. I've learnt a lot about my colleagues through these chats, more than I think I would have done if I were in the office.
The other big change has been how I have seen my role as a trainee. A training contract is an opportunity to throw yourself into a new team and brand new area of law. Our mission is to learn as much as we can in the space of a few months, and the world of coronavirus has provided an opportunity to do this to a whole new level.
I have come to appreciate more than ever how important the flexibility within my role has been to the team. Not only do I need to be available to assist legal advisors with everyday research or drafting, but I also need to understand how to undertake administrative tasks like bundling or costs retrieval. The benefit of this to the team is that if a colleague is unavailable due to sickness or other reason, I am able to step in and assist where needed. The benefit of this to me is that I am learning the full breadth of what is required to be a family lawyer. It's win-win!
I have no doubt that the next few months will have its challenges, many of which may be unforeseen, but as a trainee I feel that I have my part to play as much as everyone else. Whilst the firm and the country adapt to new a new working world, I see it as part of my role to be flexible and respond to business needs as they arise. And in the long term, my training will be better for it.
The rapid global spread of the coronavirus presents unprecedented legal, regulatory and commercial challenges for businesses. Shoosmiths is committed to supporting our clients through the challenges the pandemic presents and will be publishing regular insights on our dedicated online hub.
To gain further insight into how coronavirus could change the way we work, take a look at Inayah's blog.
If you have any questions about Shoosmiths application process, or managing your working from home, you can email us at [email protected] or have a look at some frequently asked questions here.
Disclaimer
This information is for educational purposes only and does not constitute legal advice. It is recommended that specific professional advice is sought before acting on any of the information given. © Shoosmiths LLP 2023.