For many years Shoosmiths has been committed to attracting and progressing talent from all backgrounds and has naturally developed a commitment to social mobility. This includes:
partnering with schools and colleges in social mobility 'coldspots' to provide careers advice and mentoring/coaching sessions, and offering a range of apprenticeships and work experience placements for young people from disadvantaged backgrounds;
working hard to ensure our recruitment processes are as transparent and accessible as possible;
seeking to ensure that everyone who works at Shoosmiths, whatever their background, can 'be themselves at work'. Our approach to this is informed by our inclusion working group, inclusion networks and pilot initiatives such as reverse mentoring; and
collaborating with our clients, and others in our wider community networks, to share ideas and combine resources.
Shoosmiths and the Social Mobility Pledge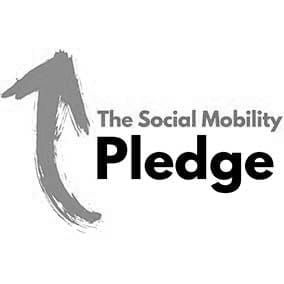 In November 2018, Shoosmiths signed the Social Mobility Pledge, a campaign launched by Rt Hon Justine Greening to encourage businesses to play their crucial role in boosting social mobility. The Pledge asks signatory organisations to consider 3 measures (partnerships, access and recruitment) which have all been identified as being able to improve social mobility dramatically.
To take our commitment to social mobility to the next level, in 2019 Shoosmiths became the first organisation to start working with Rt Hon Justine Greening and her team at the Social Mobility Pledge to develop a tailored Social Mobility Action Plan which would build on efforts to date and identify where Shoosmiths could uniquely promote social mobility within the firm and in the UK.
As part of this process, we audited existing efforts, consulted with colleagues, and the Pledge team carried out extensive community-based research – looking at the biggest barriers to social mobility in each of the geographical areas where our offices are based.
Shoosmiths Action Plan was officially launched on 20 October 2020 and proposes 14 recommendations based on the Pledge team research findings. The Plan also features case studies from two Shoosmiths employees who shared their social mobility stories.
We are now looking at how we deliver on the localised recommendations and look forward to sharing an update on our progress with you.