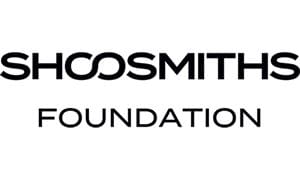 We are delighted to report that End Youth Homelessness and Street League have each published one year on reports that detail the progress made since the Shoosmiths Foundation awarded the two charities with funding in October 2021.
The Shoosmiths Foundation has awarded a grant to JERICHO following the most recent call for applications.
You can read details about the latest project that Shoosmiths Foundation funding will be supporting here.
Due to the high number of applications received individual responses and feedback will not be possible but we are very grateful for the interest shown by so many charities.
Date and funding theme for the next application round to be advised.
The Shoosmiths Foundation builds on Shoosmiths' existing community investment programme which continues to support local charity partners through staff fundraising and firm donations, staff volunteering and provision of legal advice pro bono.
Only UK registered charities are eligible to apply when an application window is open. Unsolicited applications are not accepted.
Read our latest press release: Shoosmiths celebrates impact of charitable donations
Eligible expenditure
The Shoosmiths Foundation offers grants in the following categories to:
advance social mobility in the legal sector, and across the UK, in line with the Shoosmiths social mobility action plan. Particular focus on charitable organisations which share our belief that 'talent can come from anywhere', and which align their interventions with local socio-economic analysis and need;
advance a carbon net zero UK; and
advance access to justice in the UK.
Restrictions
Please refer to the Shoosmiths Community Investment Policy for exclusions.
Funding is not available for individuals.
Applications are restricted to one application per charity.
Applications must relate to a specific project.
Applications are not permitted for unrestricted funding requests.
Application procedure
Applications may be made when publicised by Shoosmiths, please get in touch with us for further information.
Previous support provided
The Shoosmiths Foundation has previously supported End Youth Homelessness and Street League charities with a total of £90,000 awarded. Download their 2022 reports within the resources section to find out more.
You can find out more about how funding from the Shoosmiths Foundation is assisting three charity beneficiaries by viewing these videos: