When selecting a summer vacation placement, it was important that I found a firm which combined a supportive culture, good work-life balance and the opportunity to work for high-profile clients. Suffice to say that my week placement at Shoosmiths did not disappoint.
From day one, I was greeted and made to feel welcomed by members at every level of the firm – with partners even taking time of their day to chat to me over the phone and meet with me to discuss my areas of interest within the firm. I was able to gain great insider knowledge to firm's strategy and why the firm has such a great reputation amongst its client. I even had members of the firm approach me who remembered me from the Insight Evening earlier in the year, which was a great reflection of how friendly and invested the firm are in their future trainees.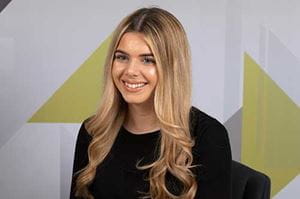 I spent my week in the Corporate team in Leeds and was given a great level of responsibility, completing trainee level tasks including legal research tasks and drafting an email of advice to a client, reviewing a non-disclosure agreement and sitting in on a few client phone calls. I was supported and given great advice from members of my department, who were more than willing to provide feedback on any task that I completed during the week.
I was given the opportunity to learn more about the firm's CSR role, particularly the Manuel Bravo project, where the firm provide free legal advice and assistance to refugees and asylum seekers. I also had the opportunity to get creative in one of the firm's social events, creating a poster to advertise the #PINKITUP campaign which aimed to raise money for the firm's chosen charity, Candlelighters.
Shoosmiths made sure that we had some fun during the week, with the trainees taking us for lunch on Tuesday and organising a social on the Thursday evening. This was a great opportunity to network and get to know other trainees and solicitors in a less formal setting.
Considering the Leeds office is less than three years old, I was really impressed by how quickly the office has expanded and how integrated the firm's culture and values are throughout. I really enjoyed my week with the firm and would strongly encourage anyone interested in securing a training contract with Shoosmiths to apply.
For more of an insight into what you can expect on a summer vacation placement at Shoosmiths, have a read of Emily's blog.
Applications for a summer placement 2020 and training contract 2022 are now open on our website.

If you have any questions you can email us at [email protected] or have a look at some frequently asked questions here.
Disclaimer
This information is for educational purposes only and does not constitute legal advice. It is recommended that specific professional advice is sought before acting on any of the information given. © Shoosmiths LLP 2023.