Jenni Noble is a trainee solicitor in Shoosmiths' Belfast office. Here she shares an insight into working in Belfast and what the second-largest city in Ireland can offer a junior lawyer.
Our office
In accordance with Shoosmiths ambitious growth strategy, the Belfast office was opened in December 2016. The Belfast office ensures that Shoosmiths can provide a truly UK-wide service, support existing clients and welcome new ones.
In true Shoosmiths fashion, the Belfast office is sleek and modern, taking up the entire second floor at Micro Focus House on East Bridge Street. On arrival one can expect to be greeted by a smiling face at reception and offered a selection of pick-n-mix sweets, jelly meerkats being an office favourite! Upon entering the main workspace, you can expect an open plan setting in which everyone 'hot-desks.' The workspace is largely surrounded by windows which provide scenic views out over the city centre and ensure that the office is always bright.
Bespoke to the Belfast office and meaningful to many of us as locals, the meeting rooms are named with the intention of giving recognition to famous Northern Irish writers and locations. Two of the smaller rooms have the name's sake of the legendary poet Seamus Heaney and renowned author CS Lewis. The larger client meeting rooms in comparison are known as the Bushmills, Strangford, Botanic and Marble Arch– all beautiful destinations if you ever get the chance to visit the island!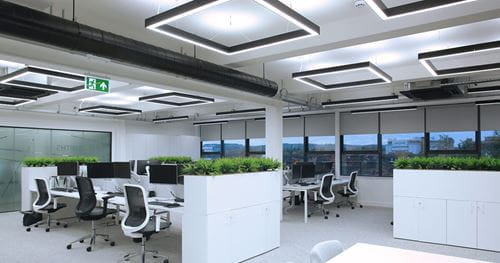 Our people
A team of 48, the Belfast office is made up of, not only some of the best legal professionals in the country but also some the most enthusiastic, personable, and hardworking individuals. The key practice areas of the office include banking, corporate, real estate, renewable energy, employment, and commercial litigation. The office is led by partner Gillian Crotty. Keen to develop the future lawyers of Shoosmiths, the firm currently has four trainees and is looking to bring in another two in September 2024. Always keen to bring everyone together, when working in the office you can also have the opportunity to attend the hotly anticipated end of summer party, annual Halloween party and Christmas party.
The location
To quote the actor Liam Neeson, "Northern Ireland is the world's best kept secret, both in the character of its people and its scenery." The country is home to some world-famous golf courses, filming locations and scenery. As a capital city Belfast is resilient and has grown to attract significant investment. Unique in terms of its dual market access, leading levels of renewable electricity and affordability, the city currently has 1,100 international companies operating within it.
The Shoosmiths office is in the heart of the city and its legal district. A five-minute walk to the iconic Victoria Square shopping Centre, a thirty-minute walk to the famous Titanic Museum and a six-minute walk to the courts – the office could not be more central.
When visiting the city there are an abundance of eateries, such as Coppi, Orto and, a local favourite, Boojum. With live music in bars such as the Dirty Onion and The National, one will not struggle to find a fantastic atmosphere in Belfast. A trip to the Titanic Museum and afternoon tea at the Merchant hotel are activities not to be missed.
The legal market in Belfast
The legal market in Belfast is vibrant and internationally focused. It has grown significantly over the last ten years, with the arrival of globally recognized law firms.
The market is characterized by a mix of local and international firms, with a strong focus on commercial law. It is well-positioned to continue to grow in the years to come. The legal sector is also benefiting from the growing investment in legal technology with a number of innovative start-ups and scaleups in the city. This has helped to create a more dynamic and competitive legal market.
It offers a wide range of opportunities for lawyers and legal professionals. If you are looking for a stimulating and rewarding career in law, Belfast is a great place to be.
Join us
It is an exciting time to be part of the Shoosmiths Belfast office, the office is growing, making its mark on the city, gaining recognition alongside long standing local firms and exists in a city that is increasingly thriving.
Shoosmiths has brought something different to the legal market in Belfast. Joining the team will provide lawyers with an opportunity to contribute and be part of something pioneering.
You'll find the link to make an application on the Shoosmiths website here along with information about what you can expect from your training contract and the application process.
I also recommend taking a look at the frequently asked questions page where you'll find things like the current trainee salary, which is £23,000 for a first year, £25,000 for a second year, and £35,000 on qualification (as of June 2023).
Apply for an insight evening, placement and training contract in Shoosmiths' Belfast office here.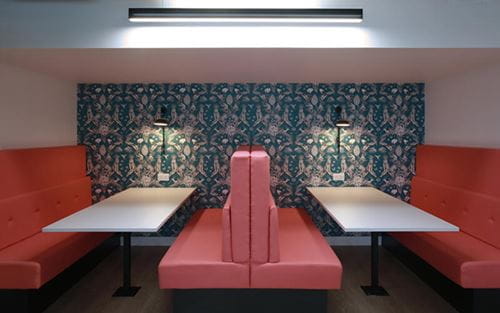 Facts & figures for Belfast (correct as of September 2023)
Address: 2 East Bridge St, Belfast BT1 3NQ
Head of Office: Gillian Crotty, Partner
Total number of staff: 48
Number of partners: 6
Number of trainees:

2 x 2nd year trainees
2 x 1st year trainees

Current trainee vacancies: 2 to commence in September 2024
Trainee salary: £23,000 - £25,000
NQ Salary: £35,500
Likely trainee seats: Corporate, Real Estate, Banking & Finance, Dispute Resolution & Litigation
Local junior lawyer groups & resources:
Find out more local knowledge:
A few facts about Belfast

The symbol of Belfast is a seahorse, pointing to the city's maritime history.
The perfect city for going for a stroll – Belfast has an enormous 3,000 acres of lush green parks. From manicured gardens like Botanic Gardens to the forested Belvoir Park and Colin Glen, the city has a huge variety of green space.
Belfast is home to the Northern Ireland Science Park, which is a leading research and development hub for the life sciences, information and communications technology, and advanced manufacturing sectors.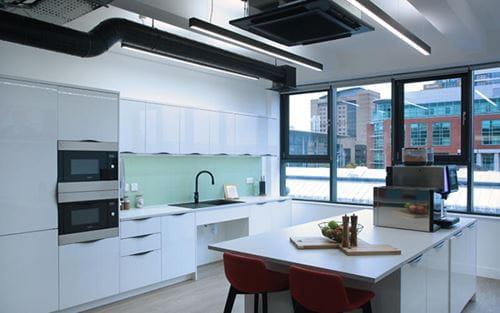 Apply for an insight evening, placement and training contract in Shoosmiths' Belfast office here.
To stay up to date with the latest information about the firm, follow us on LinkedIn, Instagram, and read our careers blog.
You may also be interested to read Ciaran's blog where he puts five partners in the hot seat to ask them what it's really like to work as a lawyer in Northern Ireland.
If you have any questions, you can email us at [email protected].
Disclaimer
This information is for educational purposes only and does not constitute legal advice. It is recommended that specific professional advice is sought before acting on any of the information given. © Shoosmiths LLP 2023.