Kerry Hannigan, Tom Wilkinson and Kam Piekarski are first seat trainee solicitors in Shoosmiths' Solent office. Here they share an insight into working in the south of England and what Hampshire can offer a junior lawyer.
Our Office
Shoosmiths' Solent office recently celebrated its 30th birthday. During this time, the office has established itself as one of the premium offices in the wider Hampshire area.
In October 2018, the Solent office relocated to its current home, the Solent Business Park. Operating an open plan office, the office is split into two wings with the 'Village Square' at the centre. The Village Square acts as the heart of Solent, promoting our communal values and satisfying our coffee cravings.
The office is airy and colourful with plenty of natural light and a fantastic view of the lake opposite the office. The firm's approach to agile working means that no one has a fixed desk, and you are encouraged to collaborate with various colleagues.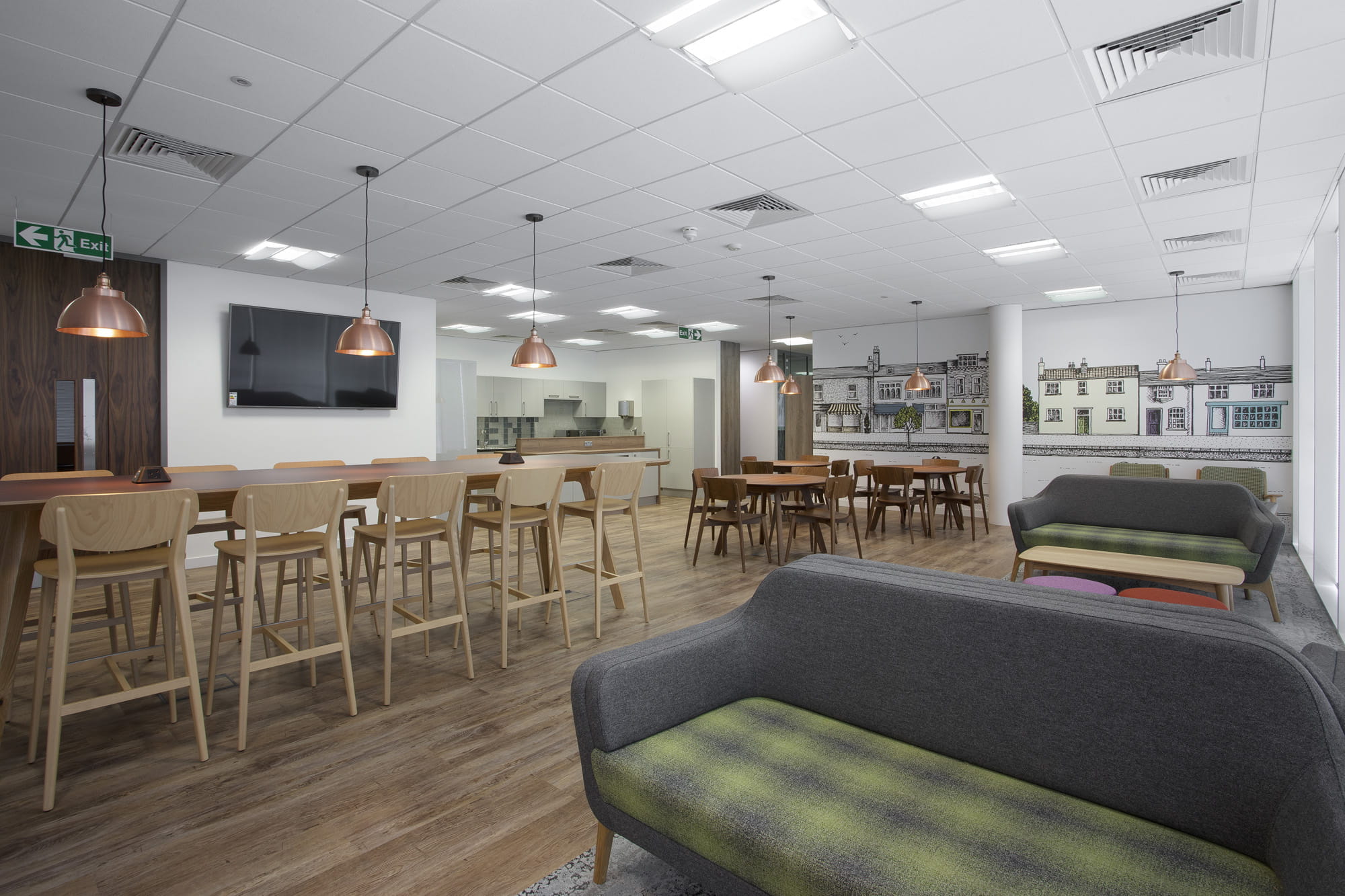 Our People
Paula Swain is the head of Shoosmiths' Solent office and responsible for the firm's contribution to, and profile within, the local business community. We run weekly department meetings and monthly office briefs where teams come together to catch up on market insights, helpful tips and training. Paula has been contributing to the community by becoming a Visiting Fellow of the Law School at Solent University and an elected director of the Solent Local Economic Partnership.
Colleagues within the Solent office are welcoming and friendly; collaboration is at the forefront of life in Solent. The office culture has been cultivated over many years and everyone is a part of it. This environment makes Shoosmiths Solent the ideal place to begin your legal career as a trainee solicitor.
The Location
The Solent office is situated in a prime location on the South Coast. Southampton city centre is 20 minutes to the west and Southsea seafront is 20 minutes to the east. Southampton Parkway is a 15-minute taxi ride away, allowing travel to our Thames Valley or the offices further north.
Nearby, Whiteley boasts a number of shops, cafes and restaurants as well as a cinema for colleagues to grab a bite to eat and catch up over coffee.
Join Us
Shoosmiths Solent has an excellent reputation for legal training and providing legal services in Hampshire. Life as a trainee in Solent is diverse and rewarding; learning from excellent lawyers and having the opportunity to work with clients who are leaders in their fields.
Facts and Figures for Solent (Correct as of November 2022)
116 people in the office, including:
34 in the real estate team;
27 in the corporate team;
36 in the business advisory (commercial) teams;
16 partners (or equivalent); and
6 trainees (3 first years and 3 second years).
Trainee salary: £31,000 - £33,000
NQ Salary: £58,000
Universities in Hampshire:
Southampton Solent University
University of Portsmouth
University of Southampton
University of Winchester
Wessex Institute of Technology
Likely trainee seats: Corporate, Real Estate, Employment, Banking and Finance, Commercial Litigation, Tax and secondment opportunities to clients and other Shoosmiths offices
Local junior lawyer & business networking groups:
South Hampshire Junior Lawyers Division
Find out more local knowledge:
Facts about the Solent area:
Solent has been selected to become a Freeport. Freeports benefit from generous tax reliefs, customs benefits, and wider government support. This should bring in further investment, trade and jobs to the local area.
In the mid 1980s, Solent Business Park developers invested in landscaping to create a green campus to provide one of the most attractive settings for modern industry and employment uses in the country. It was home to a range of companies such as Zurich, Lloyds TSB, Datacard, Shoosmith and Harrison (now Shoosmiths!), Thomson Local Directories, Prudential Assurance and Scottish Amicable. Solent Business Park is the South Coast's most prestigious office location not only because of its facilities, but also its advantageous location. Sitting directly opposite Junction 9 of the M27.
The Solent, or strait, was formed more than 7,000 years ago when the Isle of Wight separated from the mainland. The Solent is today about 20 miles long and between 4 and 1 miles wide, and is one of the most sheltered channels in Europe, with an unusual double tide.
Southampton is the only UK city with a geothermal power station
Apply for an insight evening, placement or training contract in Shoosmiths' Solent office here.
Apply for a business support or legal adviser role in Solent here.
Disclaimer
This information is for educational purposes only and does not constitute legal advice. It is recommended that specific professional advice is sought before acting on any of the information given. © Shoosmiths LLP 2023.